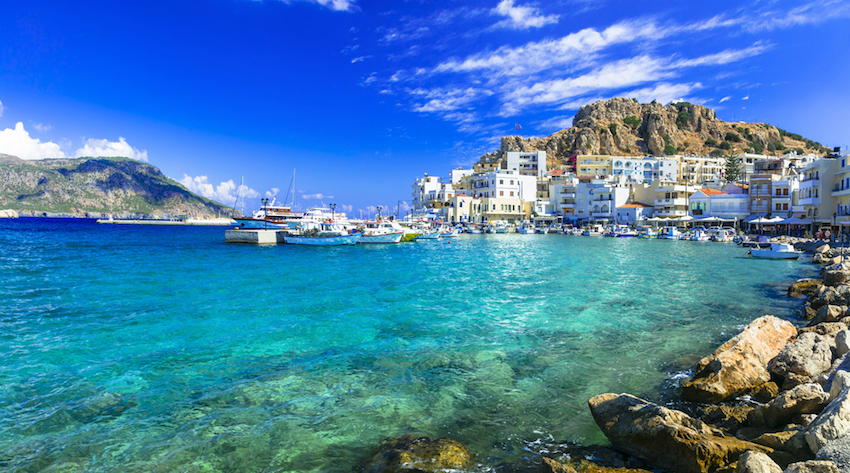 Karpathos, Greece (CNN) — White and pastel-washed buildings set atop rugged hills overlook clear, blue water. The sun sets in breathtaking fashion. The Karpathos moon is so full and bright that intrepid traveler Katie Sehl figured it for a lamp or a giant spotlight the first time she saw it.
In many ways, Karpathos looks like the other
islands of 
Greece
 you've seen in pictures or in person, and Sehl, a freelance writer and editor based in Montreal, has just arrived on the remote island for the second time in less than two years.
Although only an hour-long flight from Athens, Karpathos has an edge-of-the-world feel to it, especially in the quiet mountainous northern region of Olympos, in the off-season.